Chinese Travel Agency in San Francisco
Chinese Travel Agency in San Francisco
(Please also see our Chinese travel agencies in Los Angeles, New York, San Francisco, Boston, Chicago, Washington DC, Honolulu, Las Vegas.)
San Francisco has the earliest Chinese immigrants, and it is also one of the main destinations of Chinese tourists. Our Chinese travel agency in San Francisco will provided transportations, translation/interpretation services, and guided tours for your Chinese visitors in San Francisco.
Services Included: (Minimum 3 People)
San Francisco airport pickup and transportation
Bilingual Chinese tour guide in San Francisco (8 hour/day)
Entry tickets to selected tourists places in San Francisco
Bottled waters
Services Provided at Extra Cost: (Minimum 3 People)
Hotels in San Francisco
Breakfast, lunch, and dinner in San Francisco
According to statistics, most Chinese visitors would like to visit the following attractions in San Francisco:
Golden Gate Bridge, San Francisco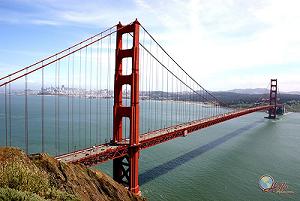 Our Chinese Travel Agency in San Francisco will take your Chinese visitors to visit Golden Gate Bridge. There, they will be able to take the photos and see the magnificent views of the bridge.
According to our statistics, this is the No. 1 destination that Chinese travel agencies take visitors to visit in San Francisco.
Fisherman's Wharf, San Francisco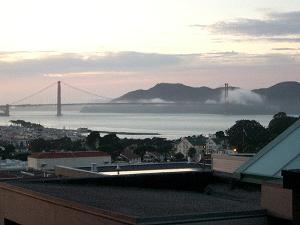 Most Chinese people visit Fisherman's Wharf when they visit San Francisco.
There, our Chinese tour guide will also explain the the history of early Chinese immigrants in the United States.
Chinatown, San Francisco
The most delicious Chinese restaurants in the United States are located in San Francisco. Therefore, Chinatown is a must visit for your Chinese visitors.

Our Chinese travel agency will take them to different shops surrounding Chinatown, and spend a enjoyable time together.

Cost:

$600/day/base cost + $50/person/day

San Francisco Chinese Travel Agency Managers:

Samuel Chong
Tom Ye

San Francisco Chinese Travel Agency Chinese Speaking Tour Guides:

Chinese tour guides in San Francisco:

Mary, Aaron, Eric, James, An-chung, Harry (Independent contractors)

Please contact us for more information.