Chinese Travel Agency in Honolulu, Hawaii
Chinese Travel Agency in Honolulu, Hawaii
(Please also see our Chinese travel agencies in Los Angeles, New York, San Francisco, Boston, Chicago, Washington DC, Honolulu, Las Vegas.)
Honolulu, Hawaii is the closest major US city to China. Many Chinese tourists either stop at Honolulu on the way to the United States or on the way back home. If they choose to stop there, our Chinese travel agency in Honolulu, Hawaii will take them to the tourist attractions that will be memorable to their entire trip in the United States.
Services Included: (Minimum 3 People)
Honolulu airport pickup and transportation
Bilingual Chinese tour guide in Honolulu (8 hour/day)
Bottled waters
Services Provided at Extra Cost: (Minimum 3 People)
Hotels in Honolulu
Breakfast, lunch, and dinner in Honolulu
Entry tickets to tourists attractions in Honolulu
Waikiki Beach, Honolulu, Hawaii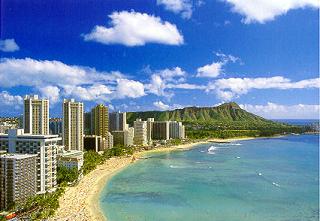 Our Chinese Travel Agency in Honolulu will take your Chinese visitors to enjoy the beautiful Waikiki Beach. There, they will be able to relax, take photos, and see the beautiful views of Hawaii.
Waikiki Aquarium, Honolulu, Hawaii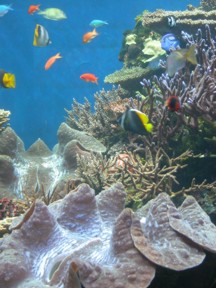 Your Chinese visitors will also have the choice of visiting the Waikiki Aquarium in Honolulu, Hawaii.

Other options are available. There are also shows for them to enjoy as well.

Cost:

$600/day/base cost + $50/person/day

Please contact us for more information.