Chinese Tutor in South Bay area of Los Angeles, California
With Lin (Please also see Chinese tutor in Redondo Beach, Palos Verdes )
Click here for Chinese tutors in Santa Monica, Culver City, Beverly Hills, Encino, Los Angeles, Pasadena, San Marino, Alhambra, and other locations.
If our Chinese tutor is unavailable, you might wish to consider to learn Chinese online via Podcast & MP3
(Also see our Chinese Travel Agency in Los Angeles)
(Tutors all levels of Chinese also offers private class in the South Bay area in Los Angeles including Redondo Beach, Hermosa Beach, Manhattan Beach, Torrance, Hawthorne, etc.
Lin's Self Description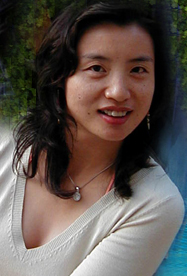 The area I mainly work in is the South Bay; Redondo Beach, Hermosa Beach, Manhattan Beach, Torrance, Hawthorne, etc. If student is willing to travel to my area I can help accommodate them.

Why do you need me to teach you Chinese?

There's no doubt about it, learning any language requires a commitment of time and effort, even more so when there's a great difference between one's native language and the new one. But with my help learning Chinese can be a fun and enjoyable experience!

As your teacher,

--I am result oriented. My best interest is your progress. I will ask you of your goal in language study, so I can accommodate your needs and find the most efficient method to teach you to achieve your goal. I will discuss with you at our first class a learning strategy that is right for you.

--I am a strict but fun teacher. You are required to finish your homework if there is any. I will bring my positive and optimistic attitude to the class and encourage you during our learning sections.

--I am creative, open minded and a quick thinker. You can discuss different topics with me. I will give you my honest opinions, hopefully we'll talk in Chinese.

--I will challenge you to be better and better. Because I am a success driven person, I would like my student to be the same.

--I can teach you standard beautiful Mandarin communicational language. Since I was born in Beijing and lived there 26 years, I can also tell you stories of Beijing and introduce Chinese culture to you.

--I have a good voice (voice over quality). I can teach you over the telephone if needed.

--I can introduce Chinese calligraphy/Chinese brush painting to you if you have the interest. I won many awards in Beijing and nationwide in China for my calligraphy work.

--I can explain to you very well about specific words or topics in English, as my oral English is excellent also.

--I am very patient, easy-going and responsible.

I believe learning is a life long process. I give you BIG credit for getting this far in deciding to learn this fun and interesting language. So contact our school, tell us what you need. If you practice enough, stay positive and have great motivation, I am sure you will learn- and learn well! I plan to host a student's party each year, so you can see how everybody else is doing. Here are some students' stories that I want to share with you, I'm so proud of them.

Michael was preparing for his FBI special agent exam at the time I met him. He was very anxious to review the knowledge he already had in Chinese language and to pick up new words and expressions. He lived in Beijing 2 years before, but there were lots of words he didn't remember any more and he was really worried. I created several conversational situations for him to practice, and gave him 5 sections of extensive training. By the end of the fifth section, he was able to have a conversation with me very fluently, almost like a native speaker with a slight accent! I lost contact with Michael now, but good luck with your exciting career!

Bob is a Dr. and works at the UCLA medical center. He was planning to go to Beijing and work there for a year when we started our teaching sections. He is a very smart student I have to say, very motivated and persistent. He is extremely interested in Chinese culture and relates to the Eastern world in many ways. I found teaching him Chinese a very enjoyable experience, and we soon became good friends. With him, I didn't have a set text book and plan, because he didn't need one. Every time, he would come up with some new stuff he is craving to learn. I would then respond to any topic he started. After 12 months Chinese instruction before he left to Beijing, he had already learnt hundreds of Chinese characters. He downloaded several Chinese movies, and was able to explain to me what they were talking about. Oh, that was great! The best thing a teacher can see is their student's growth. Bob is happily living and working in one of Beijing's biggest hospitals now, and has lots of good friends over there. Bob, I am so happy for you!

"Lin Chen worked as my private Chinese tutor for a period of 12 months from March 2003 until March 2004. We met about once or twice per week for one-two hours each time. She was an excellent tutor and in one year I was able to speak and understand spoken Chinese because of her efforts and skills. I highly recommend her for a job teaching Chinese."
- Robert Detrano MD, PhD
Professor of Medicine
UCLA School of Medicine

Jeff had learnt Chinese at UCLA 25 years ago, but never really used it in all these years. When I helped him to pick up Mandarin again, I found he has a really good memory, good learning skills, and good in grammar, but a little bit weak in tones. So in our teaching sections, I gave him special attention on tones and he is pretty good now.

"Lin Chen has been tutoring me in Mandarin Chinese for 2 years now. She took me from basic Pin Yin pronunciation and tones to full vocabulary with thousands of words and speaking full sentences in Chinese. I have learned more in this amount of time then I ever thought possible! I've found her to be a very patient teacher for a sometimes-slow learner like me. :) She makes learning this difficult language very enjoyable."
- Jeff P. - Redondo Beach
President/CEO
http://www.accessorytown.com/ & http://www.curious-auctions.com/

Professional Resume (Brief)
EXPERIENCES
Keller Williams Realty
Real Estate Agent Manhattan Beach, CA, 9/2002- present

Web design and print design experiences
Web designer and Print designer 9/1992- 1/2002
Web site and graphics design for a wide variety of clients and web-based projects. http://www.goldenstateinvestments.com/lindev

EDUCATION
MA, University of the Arts London, College of Communication, UK, 1999
Degree: Master of Art in Interactive Multimedia

BA, Capital Teacher's University, Beijing, China, 1992
Degree: Bachelor of Arts and Education

REFERENCES:
Provided upon request
Price:
$40-50/hour
How to Reach Lin:
Please contact us for more information.
Other Links:
South Bay Tutors - South Bay Tutors is a network of professional tutors who come to your home for lessons. Their focus is on math, science, language arts, and SAT prep