Chinese Class in Stamford
Chinese Tutor / Chinese Translator in Stamford, Connecticut
Ms. Wen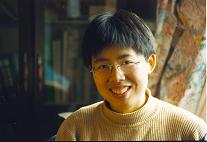 If our Chinese tutor is unavailable, you might wish to consider to learn Chinese online via Podcast & MP3
(As a Chinese translator and tutor in Stamford, Ms. Wen tutors all levels of Chinese also offers private class in Stamford, Greenwich, Darien, Port Chester, Harrison, Yonkers, Connecticut and also provides Chinese translation and interpretation in those areas )
Ms. Wen, a Chinese educator also known as "Wen Lao Shi", provides Chinese Mandarin private tutoring lessons and group classes in Stamford, Greenwich, Darien, Port Chester, Harrison, Yonkers, and surrounding areas in Connecticut. She is an experienced tutor and tutors all levels of Chinese Mandarin and provides Chinese translation and interpretation services as well.
Parents' Comments on Ms. Wen's Teachings
Dear Wen LaoShi,
It was with some hesitation that we decided to take the chance of enrolling Eastlyn in Chinese school, recognizing that she would stand out from other students. You did a wonderful job of making her feel comfortable and confident in grappling with a difficult subject. She enjoyed it, and I enjoyed having something special that we could do together. ---- Parent
------

Alex has been enjoying your lessons tremendously this year. He really looks forward to coming to your classes every Sunday. He was even teaching his Dad the numbers in Mandarin. ---- Parent
-----

Thank you so much for coming to Round Hill Nursery School. Everyone had such a wonderful time yesterday!! So many people commented on how much they enjoyed meeting you. Thank you for taking the time to share the holiday with us and the beautiful gifts for the children. It was truly a special day for everyone. ---- Parent
-----

Dear Wen Lao Shi, Lilly just loves her necklace! She wears it to school and on play dates. It's very special to her. Thank you and Happy New Year! ---- Parent
-----
Ms. Wen's Qualifications
Certification
August 2003 to present
Initial Educator Connecticut
Elementary, Grades K to 6 (013)

Teaching Experience
October 2003 to present
Chinese Language Instructor
Chinese Language School of Connecticut
Riverside, CT

October 2003 to February 2006
Chinese Language Instructor
Darien-Shanghai Youth Exchange Program
Darien CT

October 2003 to present
Chinese Language Private Tutor

October 2005 to present
English Tutor
Literacy Volunteers Stamford/Greenwich. Inc.

September 2003 to June 2004
Substitute Teacher
Stamford Public Schools, Stamford CT

January 2003 to April 2003
Student Teacher, 5th grade
Rogers Magnet Elementary School
Stamford, CT

January 2002 to January 2003
Intern
Hart Magnet Elementary School
Stamford, CT

September 1997 to October 2000
English Teacher
Senior Expert Teaching and Research Center
Shanghai International Studies University
Shanghai, China

Education
September 2001 – May 2003
M.S in Education
School of Education University of Bridgeport, Bridgeport, CT

September 1987 to July 1991
B.A in Library and Information Science
East China Normal University

Price:
$60/hour
How to Reach Ms. Wen:

Please contact us for more information.